Swiss Made Watches
Swiss Made Watches
NORQAIN embodies Swiss craftsmanship beyond mere inscriptions on watch dials. With a true family heritage rooted in the watch industry, our expertise spans over four decades. This journey has led us to create high-quality timepieces, pushing boundaries and embracing innovation. NORQAIN's independence ensures that our brand remains distinguished by our values, with inspiration drawn from our valued customers.
Quality Timepieces
Quality Timepieces
Leveraging our extensive expertise in mechanical watchmaking, we ensure each second is measured with absolute precision. To guarantee exceptional quality, we subject each NORQAIN watch to rigorous testing and thorough quality checks for several days. Our stringent standards encompass precision, functionality, and robustness.
Personalised watches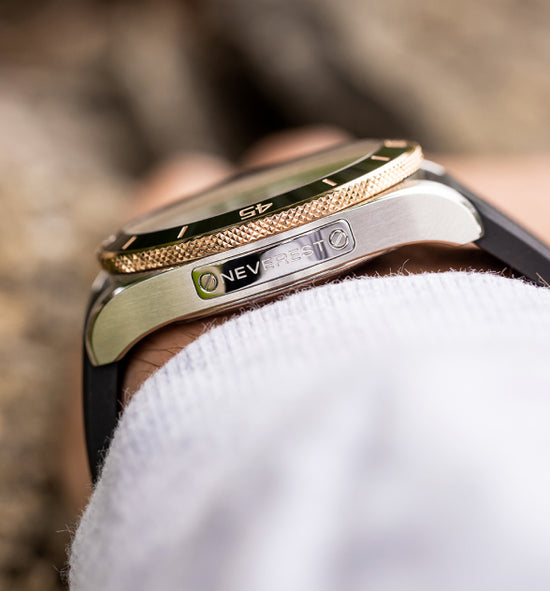 Personalised Watches
The unique NORQAIN Plate adds a one-of-a-kind touch to each model. This customizable detail on the left side of the case makes a NORQAIN a loyal companion for all your journeys, experiences, and wildest adventures. Your NORQAIN will celebrate your life accomplishments with you – your life, your way.
Learn More
Innovation
Innovation
Supported by watch industry legend and NORQAIN's advisor to the board, Jean-Claude Biver, we aim to spread our passion for mechanical watches in the age of digitalization and smartwatches. 
The result: The Wild ONE collection first presented in 2022 featuring our proprietary NORTEQ material which is six times lighter than steel and 3.5 times lighter than titanium.
Animal Cruelty Free
Animal Cruelty Free
As of 2021, in alignment with our partnership with wildlife ambassador and NORQAINER Dean Schneider, NORQAIN proudly prioritizes ethical materials and watch production choices. As part of our firm commitment, we no longer introduce watches with leather straps.
CO2 Climate Neutral Certified
CO₂ Climate Neutral Certified
From watch design to our relationships with suppliers and partners, NORQAIN is deeply influenced by our concern for the environment. As part of our ongoing efforts to support the environment, we have received the CO₂ -NEUTRAL certification awarded by Swiss Climate.
Leading Retailer Network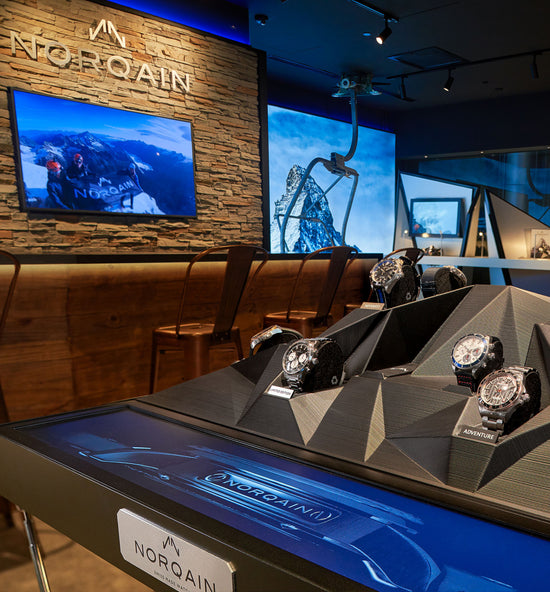 Leading Retailer Network
We recognize the significance of having a reliable retail and service partner to navigate every step of your journey. With a global network that spans across the world, we proudly collaborate with esteemed retailers including Bucherer, Wempe, Ben Bridge, Tourneau, Westime, Watches of Switzerland, Seddiqi, Ishida, Kamine, Oomiya, Wing, and many other renowned names in the industry.